Front Door Makeover For Instant Curb Appeal
Curb appeal is important first impression. It's the first thing people see if you are hosting a party or have your home on the market. My daughter Ashley wanted her front door painted. So she wanted to make a statement by giving the front door a blast of color. An entryway should reflect your interior, so the front door paint color she picked was a beachy Williamsburg Blue which went rather well with everything inside her home.
I am very excited to collaborate with DecoArt on this project. They have amazing outdoor paints called Americana Decor Curb Appeal. It's the perfect paint for front door makeover for instant curb appeal. This paint is absolutely amazing. I have painted hundreds of projects and I have never used anything so wonderful. This paint is formulated to work on doors, shutters, railings, and mailboxes. I was just blown away on how smooth it went on. Once I finished the door with two coats. There was still paint left over in the 16 0z. paint container.
Supplies:
Step 1: Preparation
The paint on the door was in pretty bad shape. It was peeling and needed to be sanded before I could apply the new paint. After sanding the paint it was still very uneven and I am a perfectionist so I decided to strip what leftover old paint was there. It was more work than I expected but I did not want to buy a new door so the extra work was worth it. I taped all the windows and knobs.
Step 2: First Coat
With my angle brush, I started with the recessed and detailed areas. Finish with continuous brush strokes over the panel surface. Before applying second coat I let dry for 1-2 hours.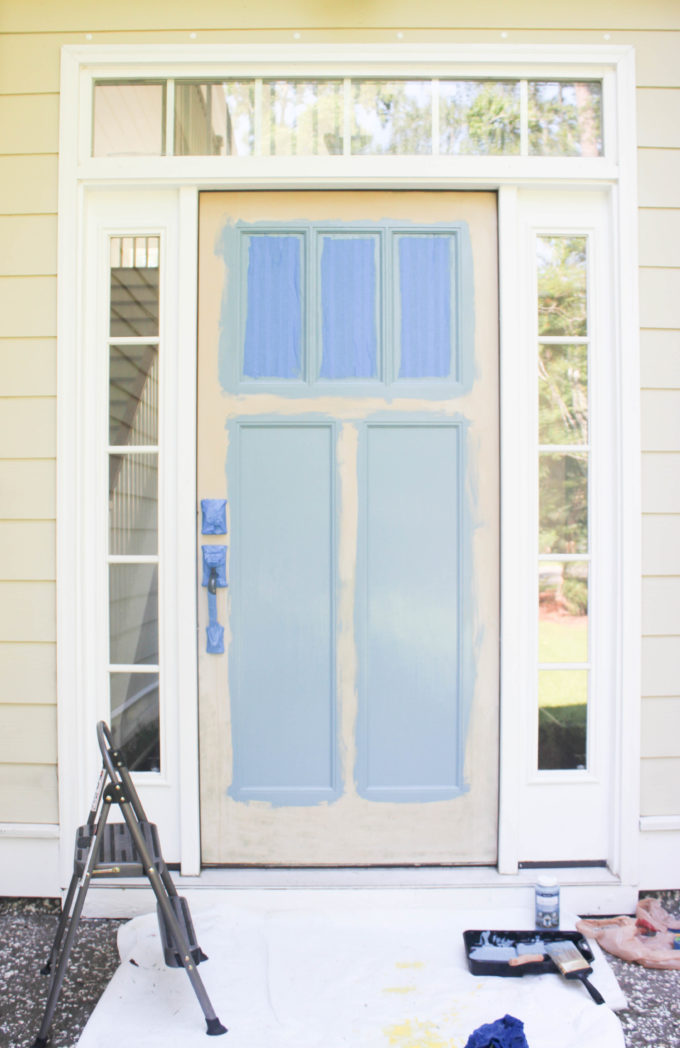 Step 3: Clean Up
After the second coat, I let dry for 2 hours before I pulled off the painter's tape. Make sure to let dry 24 hours before opening and closing the door. There was no rain for the forecast so I was golden. Two coat coverage is approximately 48 sq. ft. This paint is fast-drying and scuff-resistant. The clean up was so easy with just water and soap.
Step 4: Reveal
For an entry door decor, we add a beautiful contrasting color wreath and matching flowers in the planters to give this front door area a finished unique look.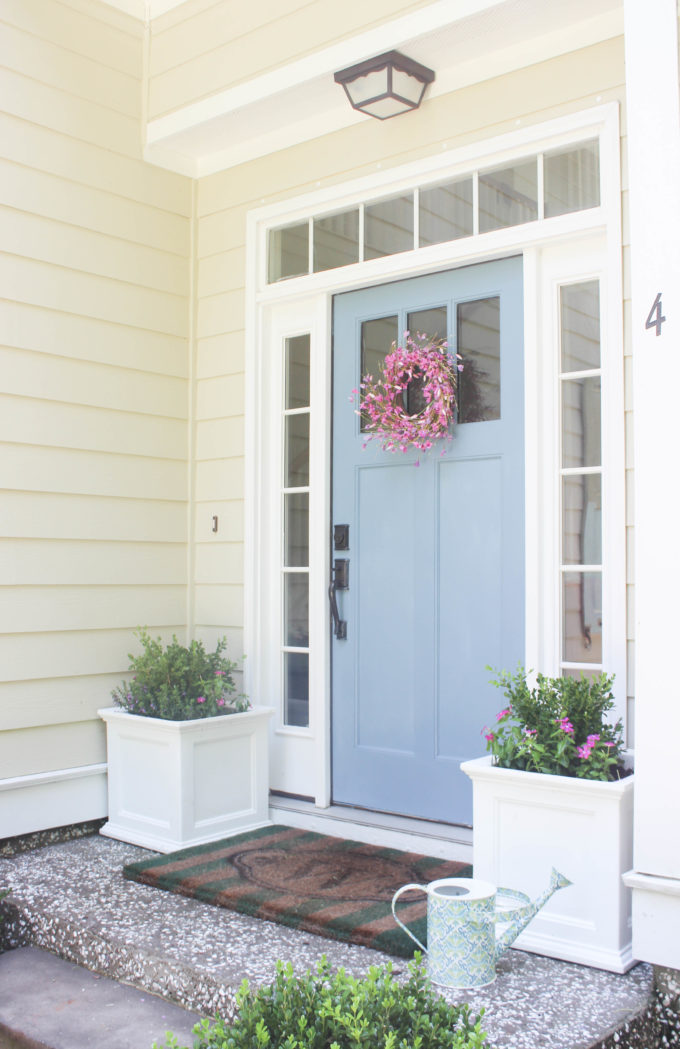 Both my daughter and I are beyond happy with the new door. I would like to thank DecoArt for this amazing paint. What front door ideas would you do to create curb appeal?
This is a sponsored post by DecoArt.