DIY Vertical Succulent Garden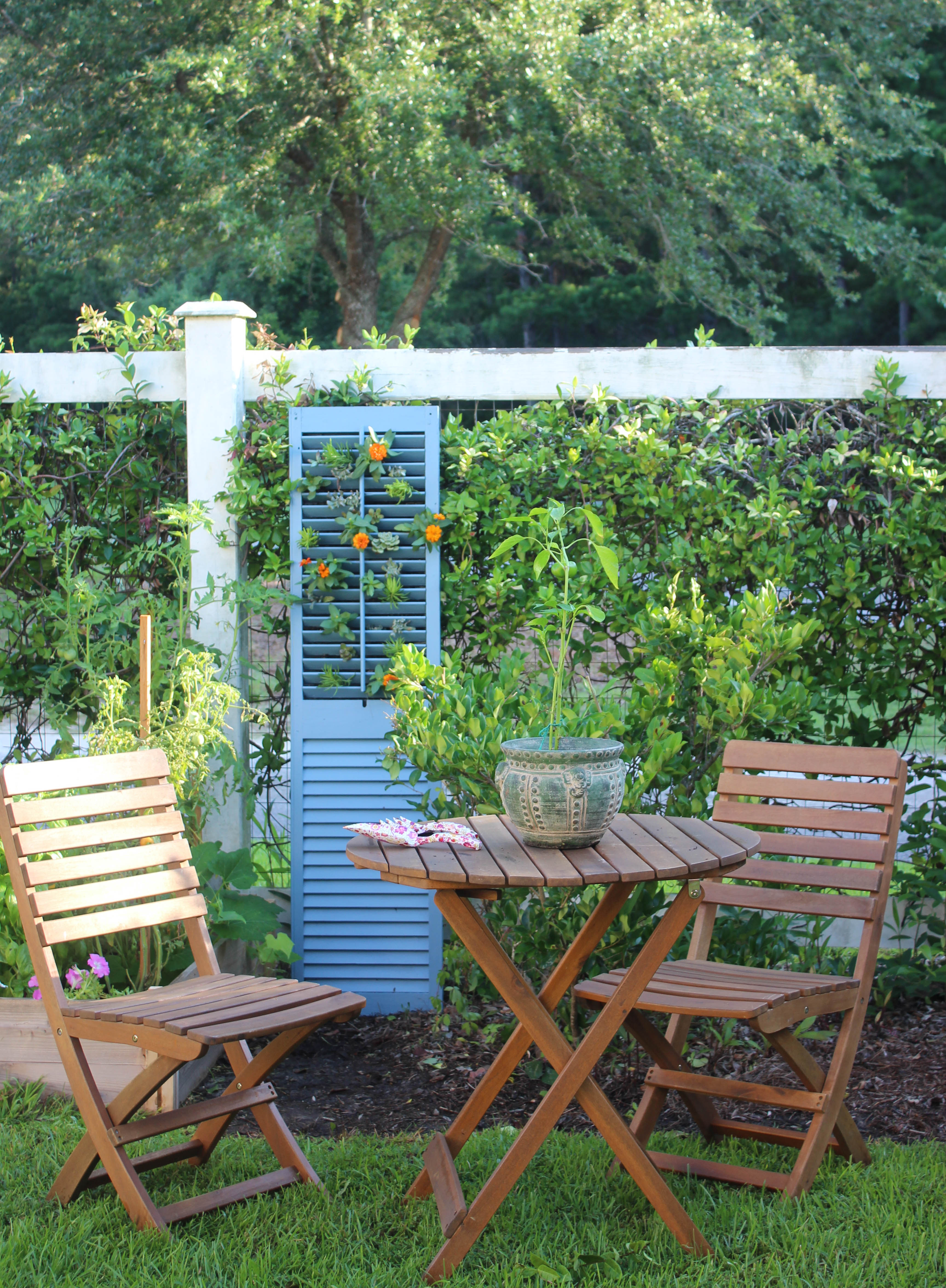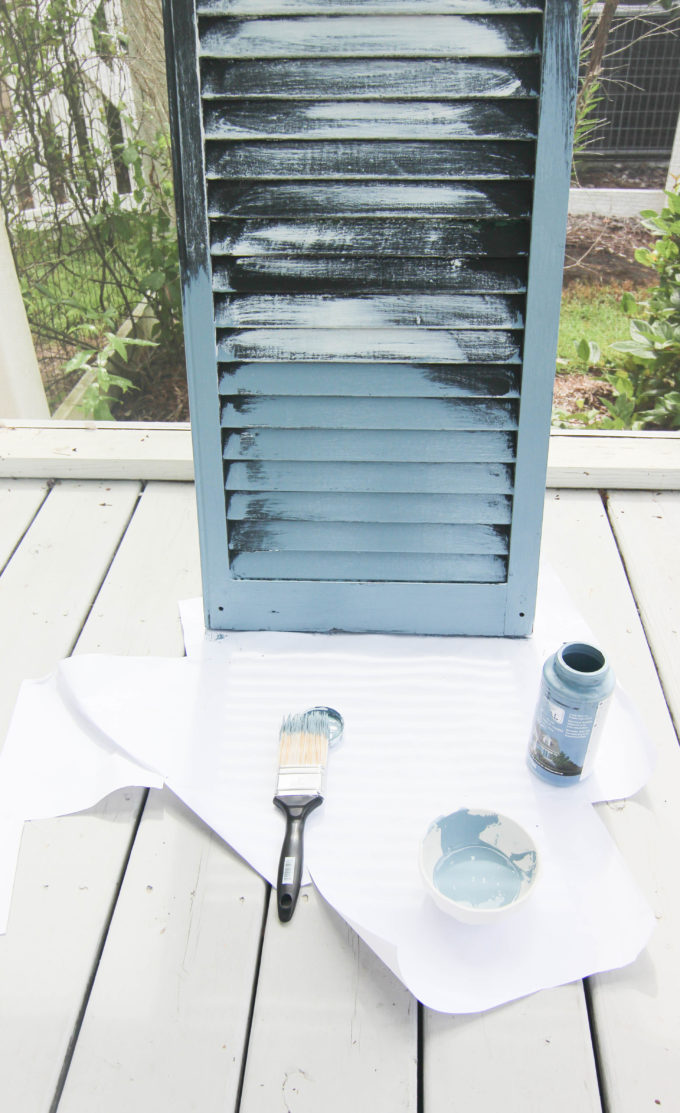 I had a shutter and some left over paint from my last project. So I thought it be cool to make a DIY vertical succulent garden. There are so many vertical garden ideas out there. My sister who is an avid garden calls it a vertical wall garden and she used a shelf for hers. 
Supplies:
Succulents
Shutter
Sandy soil
Landscape cloth
Staple gun
Paint (

Decoart)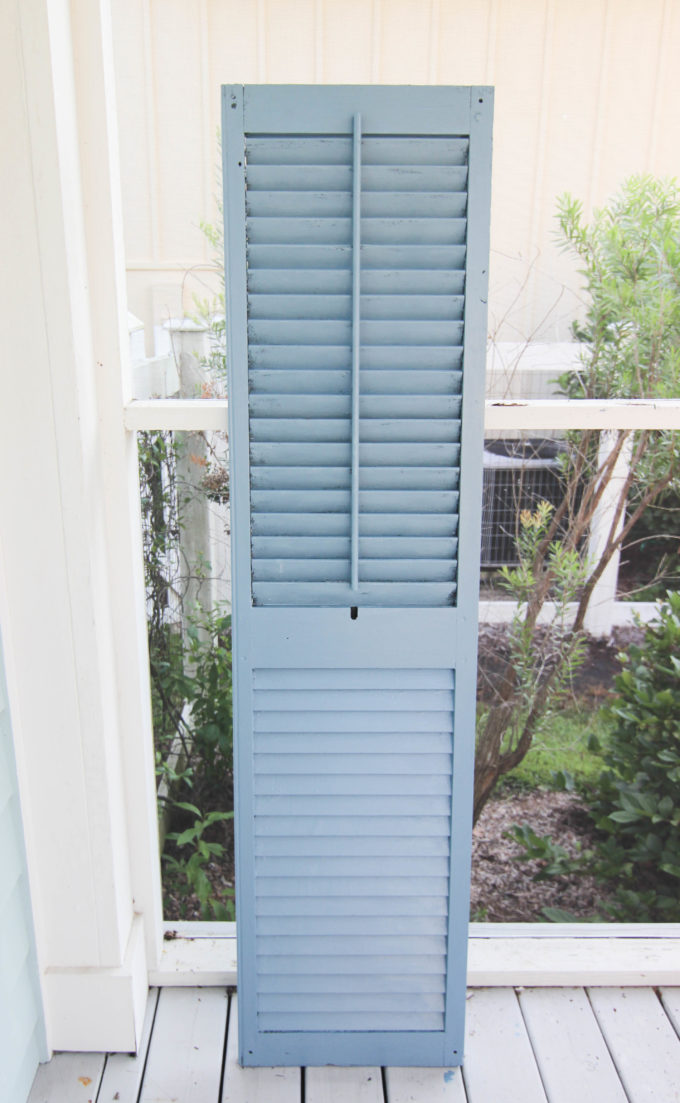 Step 1: Preparing The Shutter
I wash the shutter and let dry for an hour then painted it. This paint is great because it slides on smoothly and you only need one coat because its pretty thick. This lovely color is from Decorart (Williamsburg Blue) if I had my way I paint everything this color, it's such a beautiful and soothing color.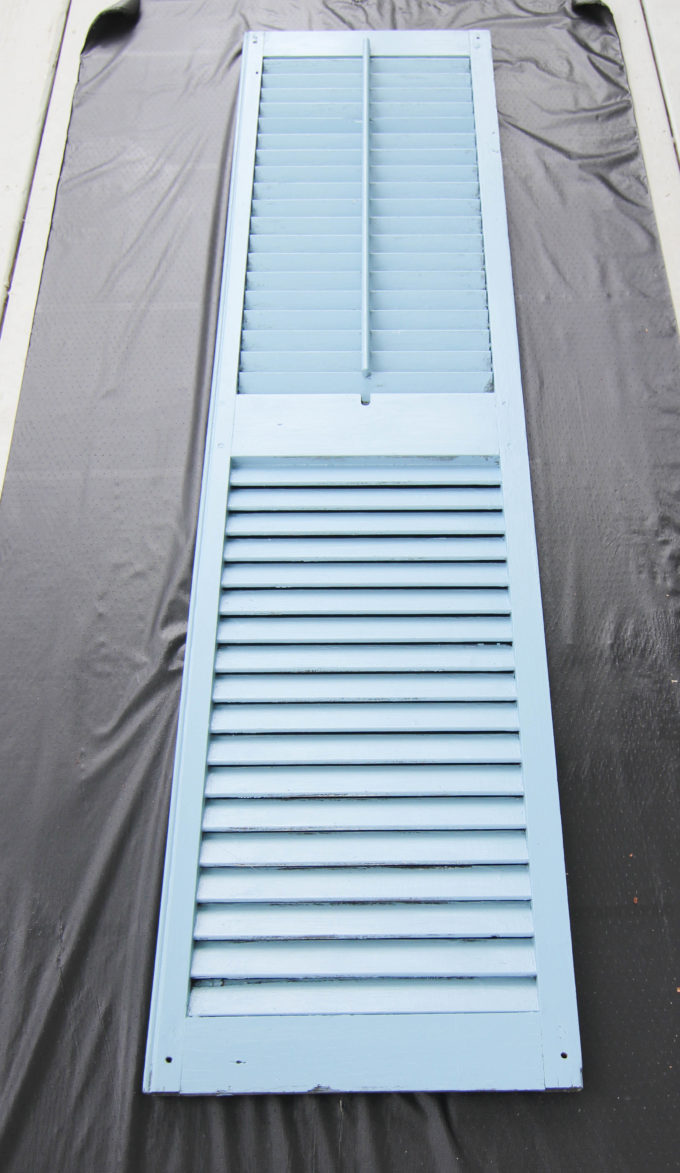 Step 2: Measure Landscaping Fabric
Landscape fabric is something you use to place in your garden so you don't get weeds. This fabric is perfect to stable on the back of the shutter so the soil does not fall out. Place the shutter on the fabric and with chalk outline the shutter. Cut the fabric  and place on the back of the shutter. Stable all the sides from top to bottom so the succulent wall hanging back can stay dry and nothing can fall or get in.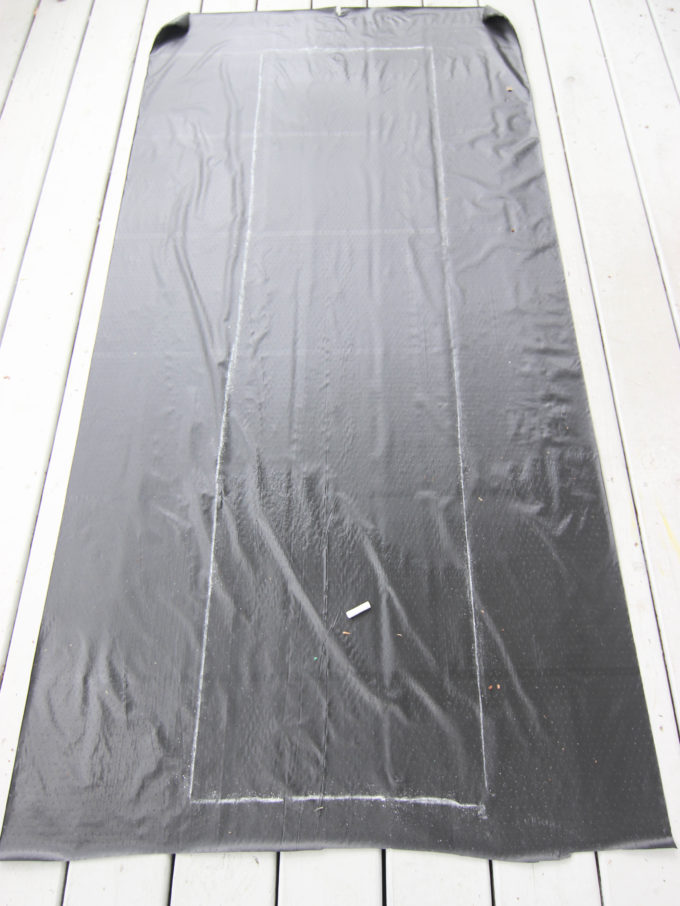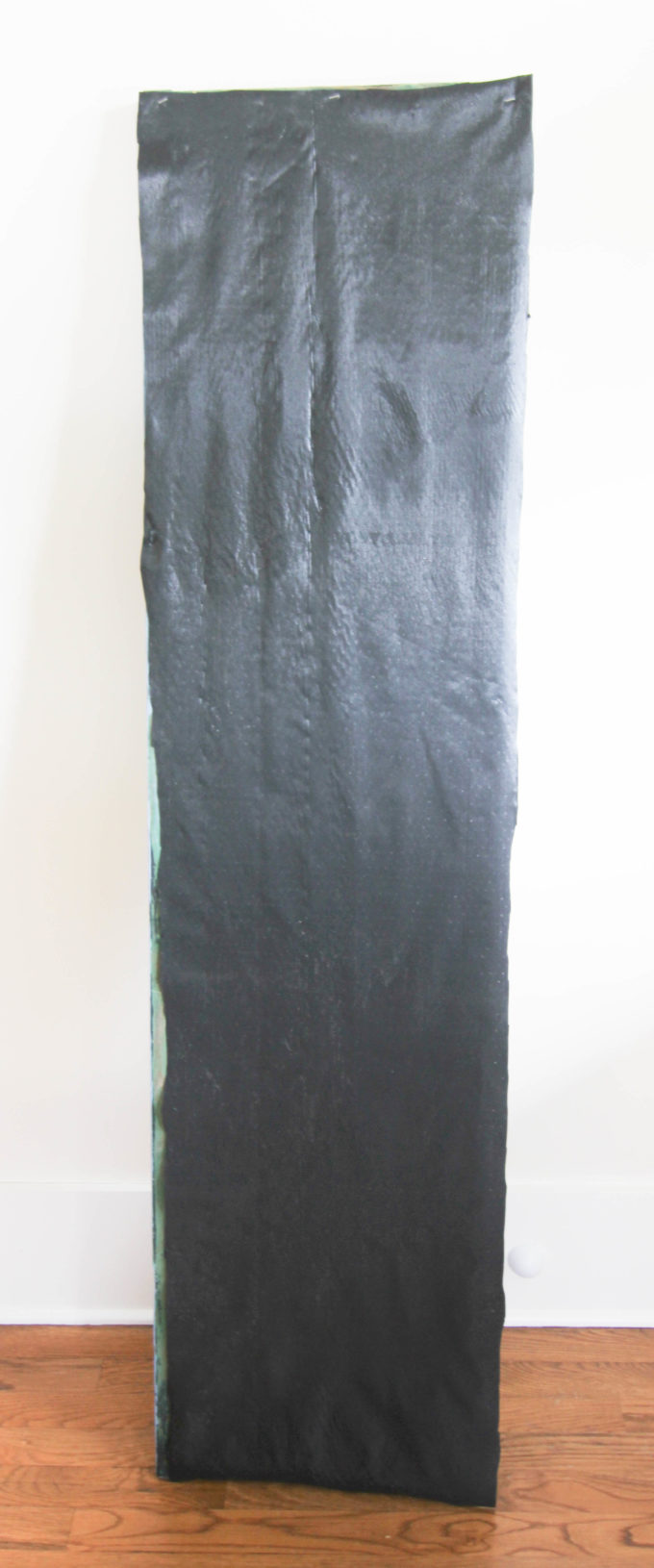 Step 3: Adding the soil and succulents
Pull pieces of the sandy soil from the little succulents carefully it came with into the slats of the shutter. Make sure the you carefully place the roots into the slats. this is the tricky part because some of the soil will slide a bit, But the key is to wet the soil and place it like you were molding clay inside the slat. Once dry it will be like a solid form. You may need to get or make more sandy soil. (to make it just mix sand and soil.)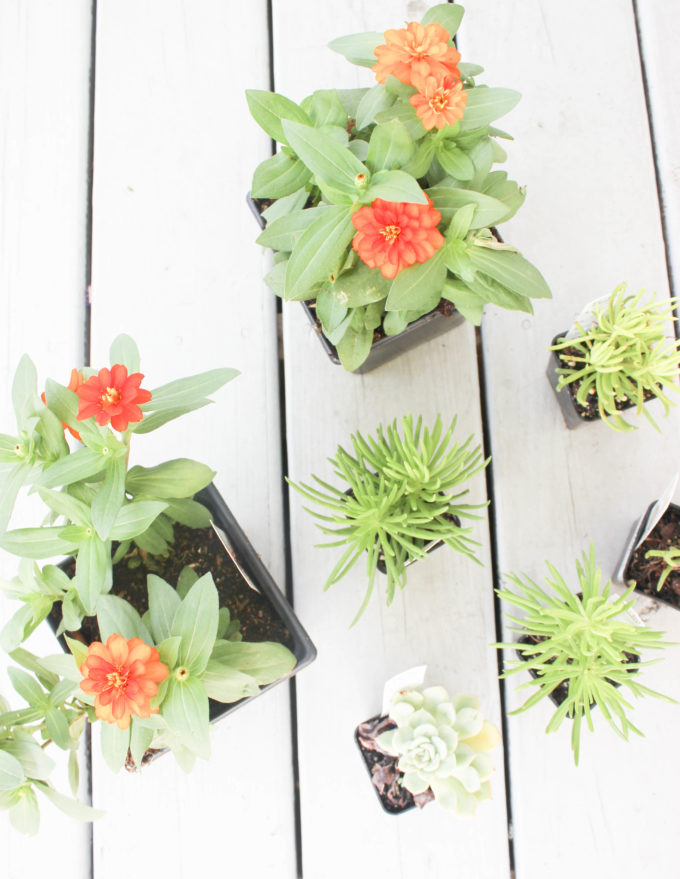 Step 4: Water The Plants
It's amazing how it's transformed from shutter to a vertical succulent planter. I added some orange marigolds to give it more color. Spray the plants with hose with the misty turned on.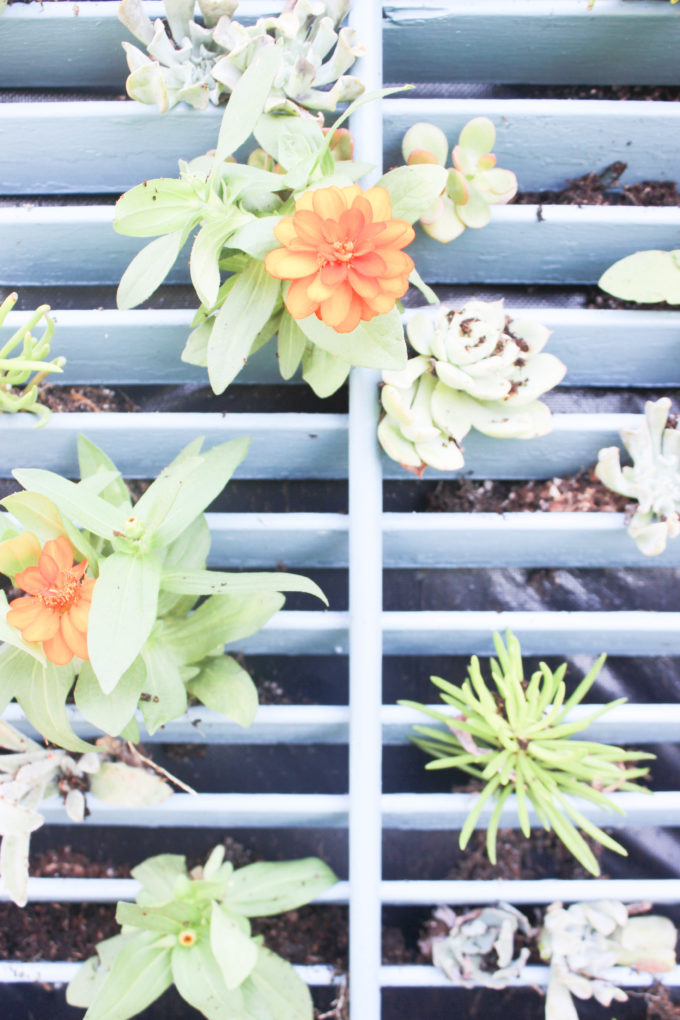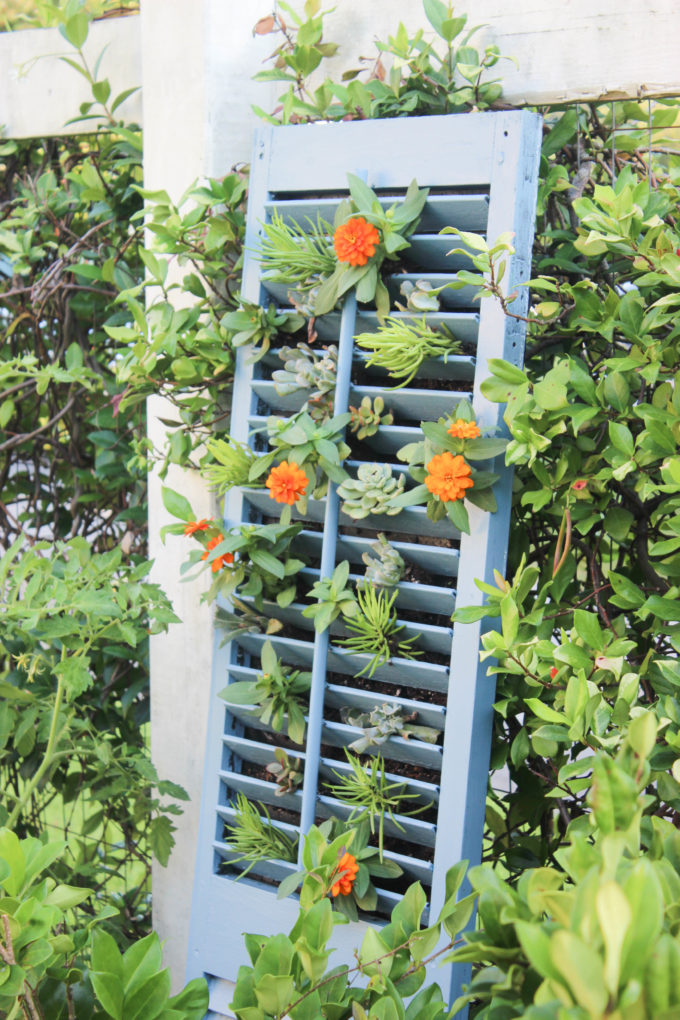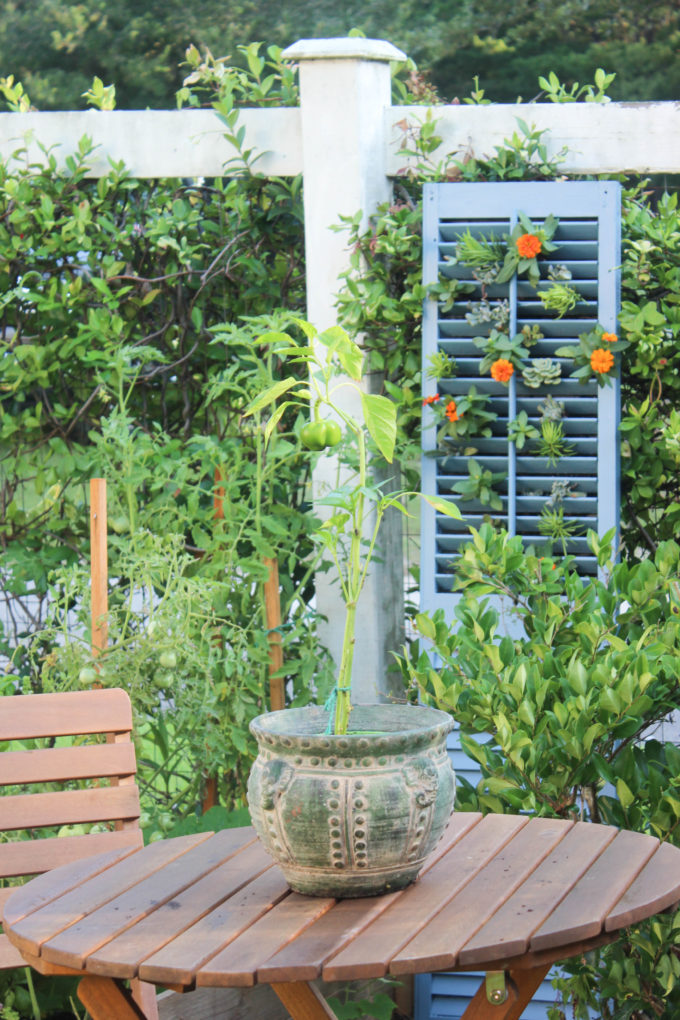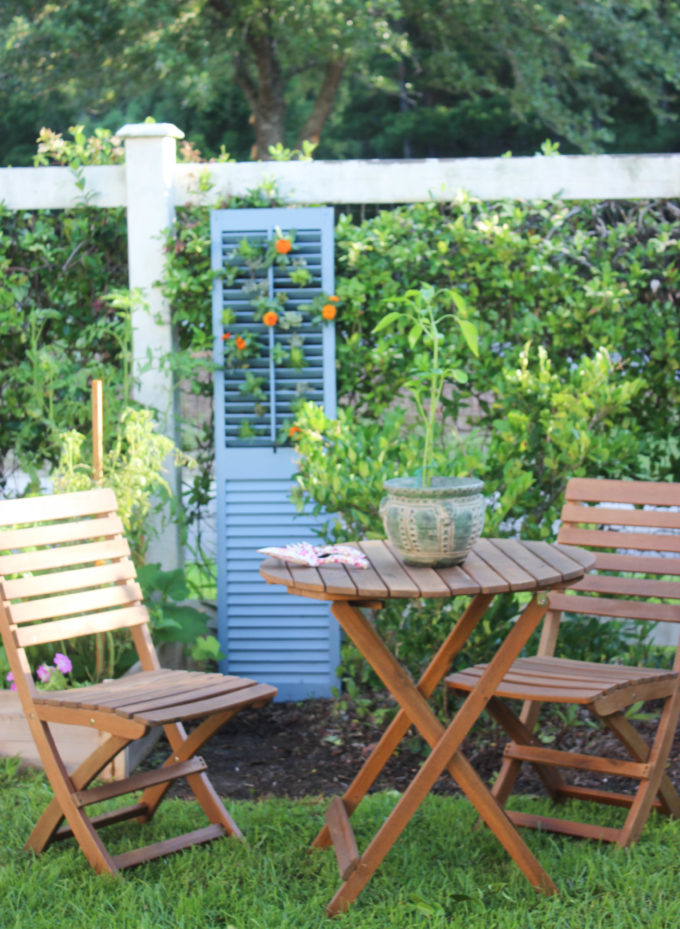 Hope you enjoyed this DIY vertical garden ideas! Will you be making one? If you do you can find shutters everywhere, flea markets even at your local Home Depot.