I love picnics and even better I love creating a picnic to enjoy the music with! So my love for outdoors and music inspired me to create this decorative DIY stenciled picnic waterproof blanket perfect for all my outings and it can even be used on a table too. To create this large picnic blanket I used a large painting drop cloth made from canvas that I had laying around the house. This waterproof outdoor blanket can be used on all different surfaces likes the beach, grass and even a table. The best place I love using it is at a music concert.
Supplies:
1 Quart of yellow Rustoleum paint
1 Large stencil
1 Stencil roller
Painter's tape
Painter's tray
Old canvas drop cloth
Step 1
Roll out the canvas drop cloth over a large table. (6ft by 9ft). Tape the stencil on the drop cloth using painter tape. I used an old stencil from cutting edge stencil called  Zamira Allover Stencil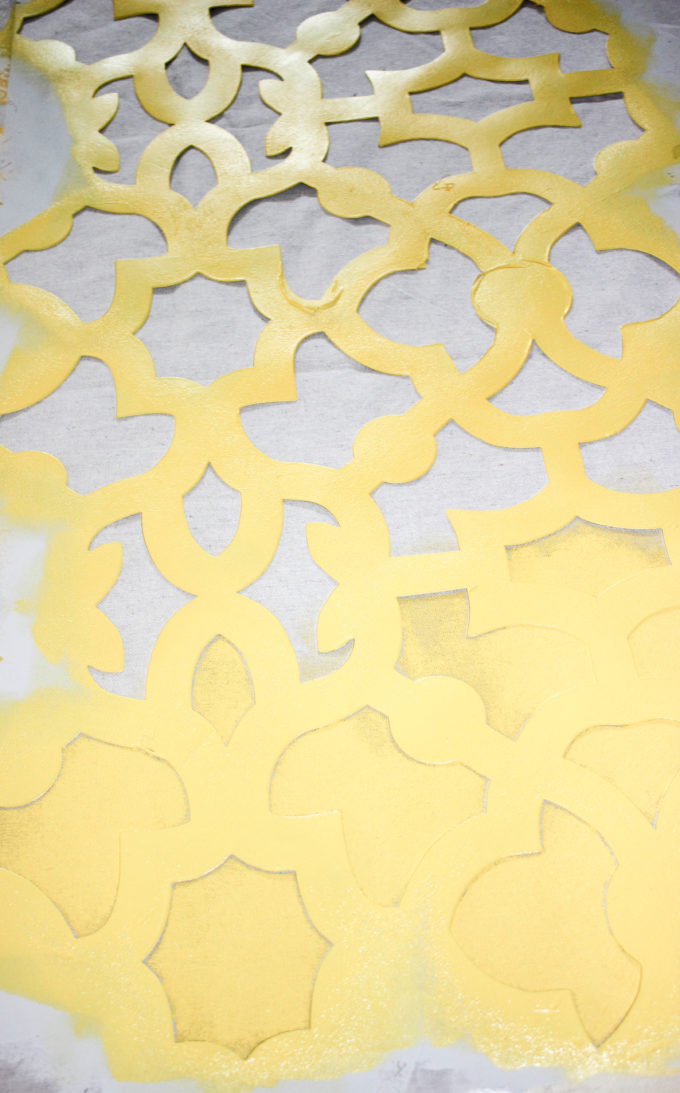 Step 2
With a stencil, roller dip it into the paint and then pat the roller on paper towel. Make sure before you roll it over the stencil it's not dripping with paint. Very important it does not bleed into the stencil.
Step 3
With roller go over the entire stencil until its completely covered. Let dry in between stenciling. Repeat this step until all the drop cloth is completely covered with the stencil design. Let dry for 24 hours before using outside.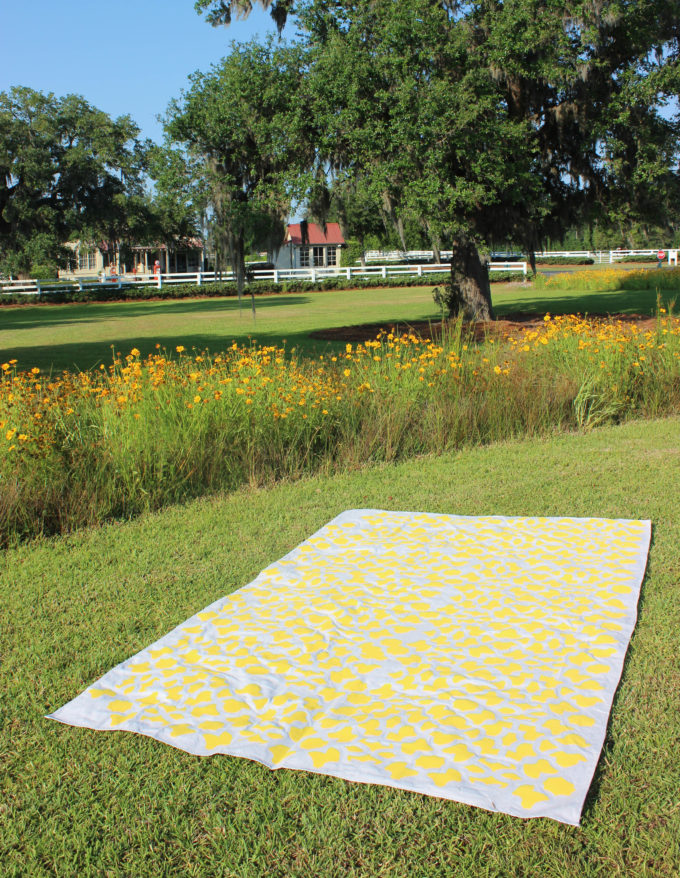 Decorating the large waterproof picnic blanket using large pillows, melamine plates, and large green plants or flowers to create a pretty picnic party.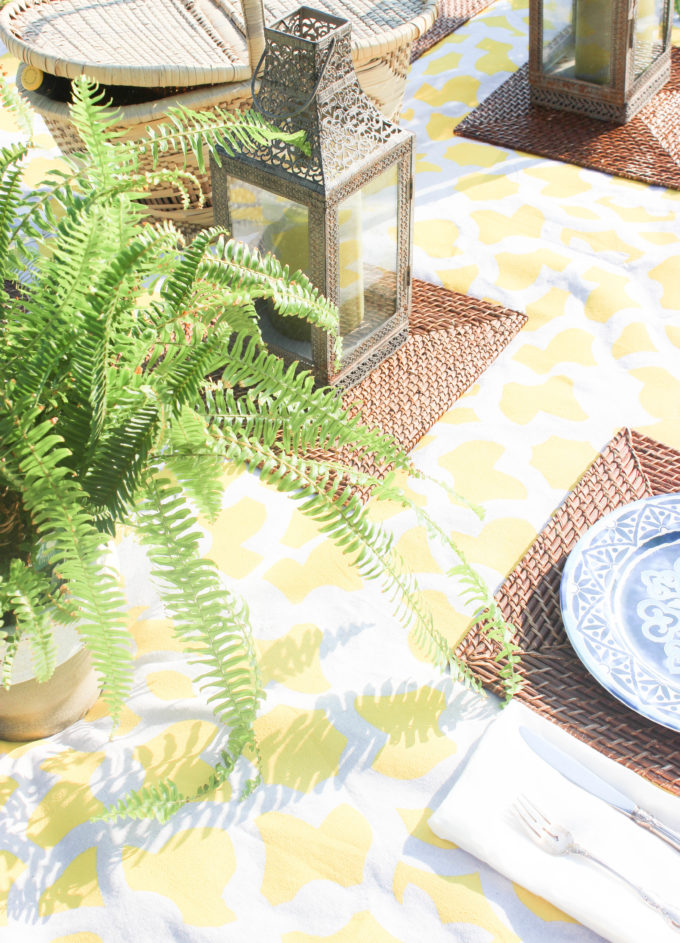 If you love picnics like me will you create a stenciled picnic blanket? For more fun outdoor projects see my stenciled pillow. Its the one in this post.
This post contains some affiliate links.